Avex Technologies Announces the First Anime Made Using "AniCast Maker", a Tool That Lets Anyone Make Anime in VR, Produced Under Full Remote Working Conditions
Avex Technologies announced an original anime, She Sings, as If It Were Destinycreated using the VR anime creation tool "AniCast Maker", a tool that lets anyone quickly and easily make anime in VR. This anime was produced in fully remote working conditions.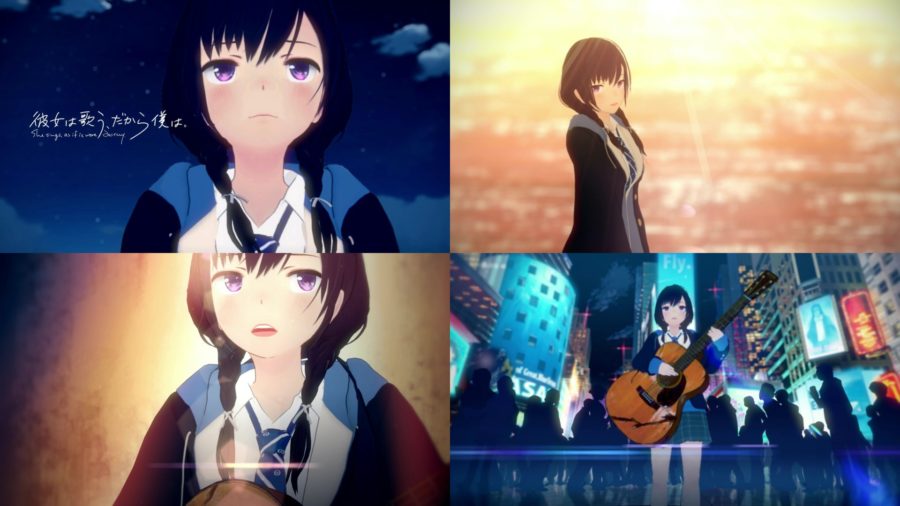 As part of its commitment to creating strong IPs, Avex created Avex Technologies in May of last year, as a way to research and develop new technologies to help support creators. One of these technologies is the next-generation VR anime creation tool, AniCast Maker, which lets anybody create anime with just a VR headset. Not only does this new method allow for anime to be made with far fewer people and in a much shorter time than is traditionally required, it can also be done at much lower cost. Development on this project was pursued in conjunction with Avex Pictures.
To prove that with AniCast Maker, it's possible to create anime in fully remote working conditions, Avex Technologies created a full 7-minute anime, which it has now made available on YouTube.
"She Sings, As If It Were Destiny"

The anime required only 6 main staff and a time period of 2 months to go from start to finish. The director was Nobukazu Sakai, formerly a creator, director, and producer at the PC gaming company "minori". As the effects of COVID-19 have brought the anime and film industries to a standstill, the team was still able to create an anime in fully remote conditions.
Using AniCast Maker not only drastically cuts down the production cost, it also allows individual creators to pursue their creativity in a way that would never be possible under a traditional system.
Going forward, Avex Pictures and Avex Technologies will continue to combine their expertise, working together to use AniCast Maker to build new intellectual properties and growing existing ones. Even under the effects of COVID-19, we will continue to create new things for our fans to enjoy.
▼Direct inquiries to:
Avex Technologies
acm_pr@av.avex.co.jp
■AniCast Maker
AniCast Maker is a VR anime creation tool that lets you place characters, cameras, props and backgrounds in VR space, and then take control of them to make anime!
Promo Video:
https://www.youtube.com/watch?v=NPaYxXzEJaU
■"She Sings, As If It Were Destiny"
| | |
| --- | --- |
| Original Story, Screenplay | : nbkz Sakai |
| Executive Producer | : Asahi Iwanaga |
| Character Design | : Kina Kazuharu |
| Visual Artist | : IURO, BoCuden |
| AniCast Motion Design | : MonkeyChop |
| Cinematographer | : Tatsuya Yuki |
| 3D Visual and Technical Artist  | : Yuki Sato |
| Voices | : Yuki Wakai, Kei Kobayashi |
| Music | : Yuki |
| Producer | : Kensuke Sadanaga |
| Director | : nbkz Sakai |
| Animation Production | : Avex Technologies |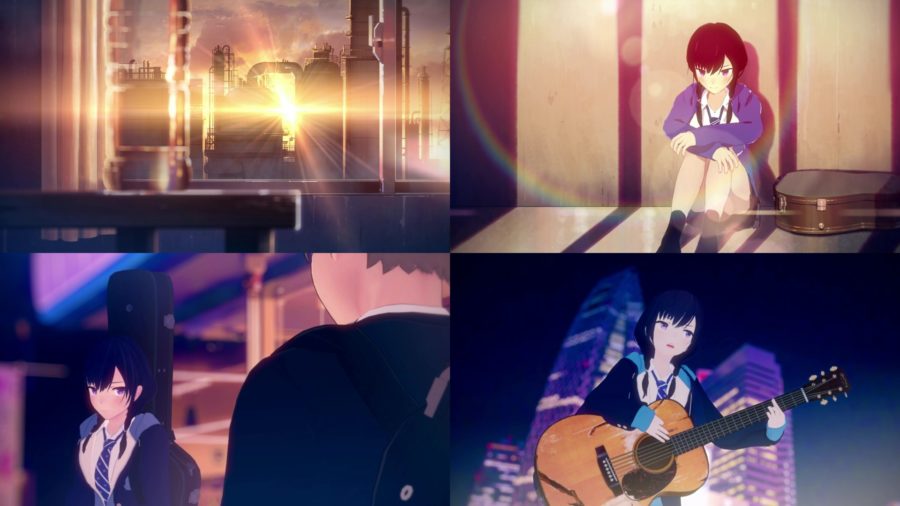 ■CEDEC2020 Appearance
Director Sakai will be speaking at this year's CEDEC2020, held this September 2nd to September 4th, about how he created this anime and what he learned doing it. He'll be demonstrating an entirely new way to make anime, using this original as an example. All are invited to attend.
Session Name: Using AniCast Maker to Make Live Session Animation ~An Example of Production in a Remote Working Environment~
url: https://cedec.cesa.or.jp/2020/session/detail/s5f069d57653c8
■Company Introduction
・Avex Technologies
URL:https://avex-technologies.com
Date Established:May 14th 2019
CEO:Asahi Iwanaga
Address:3-1-30 Aoyama, Minato-ku Tokyo-to Avex Building
Business Description:Blockchain, Cloud Entertainment, etc.
・Avex Pictures
URL:https://avex-pictures.co.jp/
Date Established:April 1st 2014
CEO:Hideo Katsumata
Address:3-1-30 Aoyama, Minato-ku Tokyo-to Avex Building
Business Description:Planning and production of video content and sales of video package products service
■ Supplement Material
[PressRelease] the First Anime Made Using AniCast Maker Produced Under Full Remote Working Conditions
「 AniCast Maker」一個誰都能快速輕鬆製作動畫的次世代動畫製作工具,首次發表在遠程環境下製作的原創動畫
「 AniCast Maker」一个谁都能快速轻松制作动画的次世代动画制作工具,首次发表在远程环境下制作的原创动画