Short Anime Creation Tool "AniCast Maker"Launches Its Second DLC Set on August 10th
Avex Technologies today announced their second round of DLC asset packs for AniCast Maker, the tool that lets anybody make short anime in VR. The next round of DLC will be releasing on August 10th.
■DLC Asset Pack Set 2
AniCast Maker, on sale now for the Oculus Quest and Quest 2, will release its second round of asset packs for the software alongside its version 1.2.0 update, allowing users to purchase and download asset packs to make videos with content from the long-running film "Pompo: The Cinéphile", "SSSS.GRIDMAN", as well as the original character "Alicetetia" and a special bonus summer asset pack!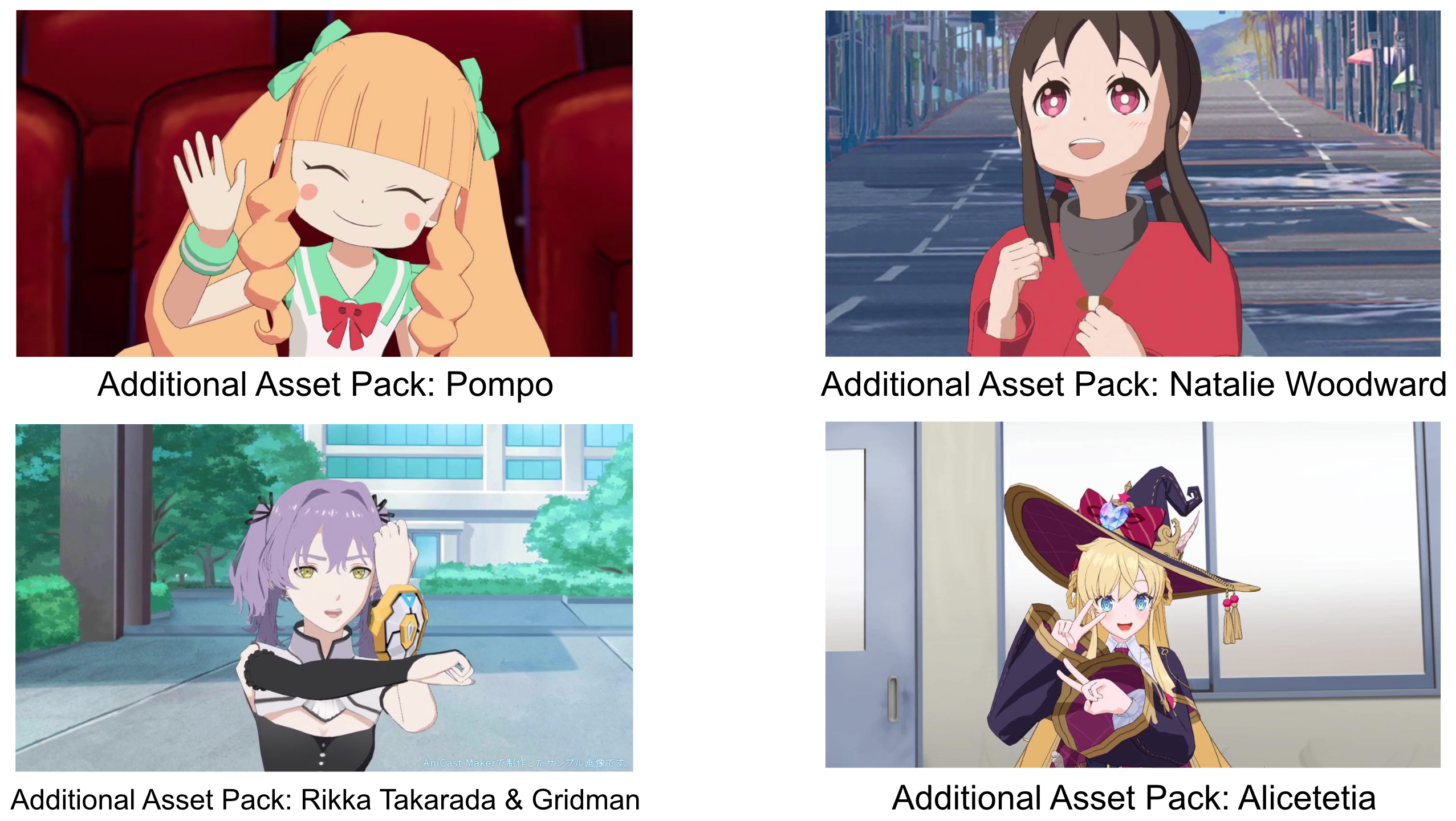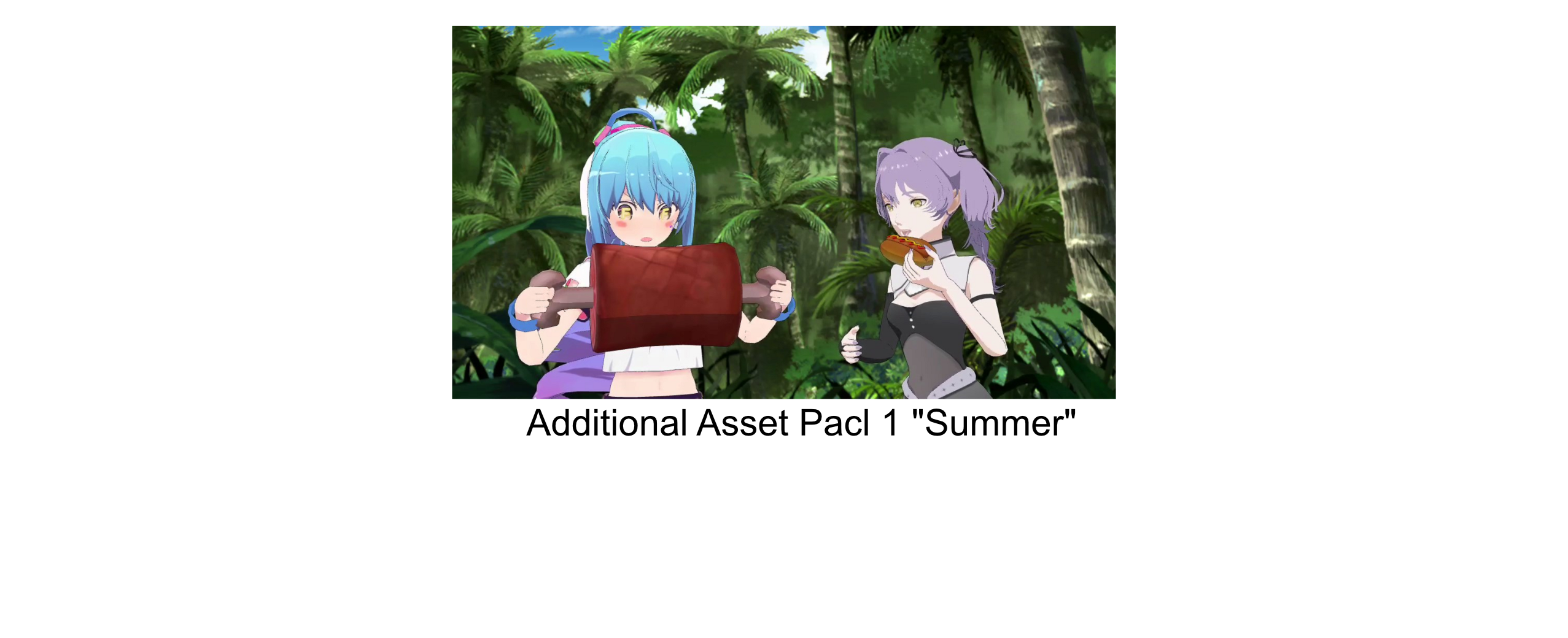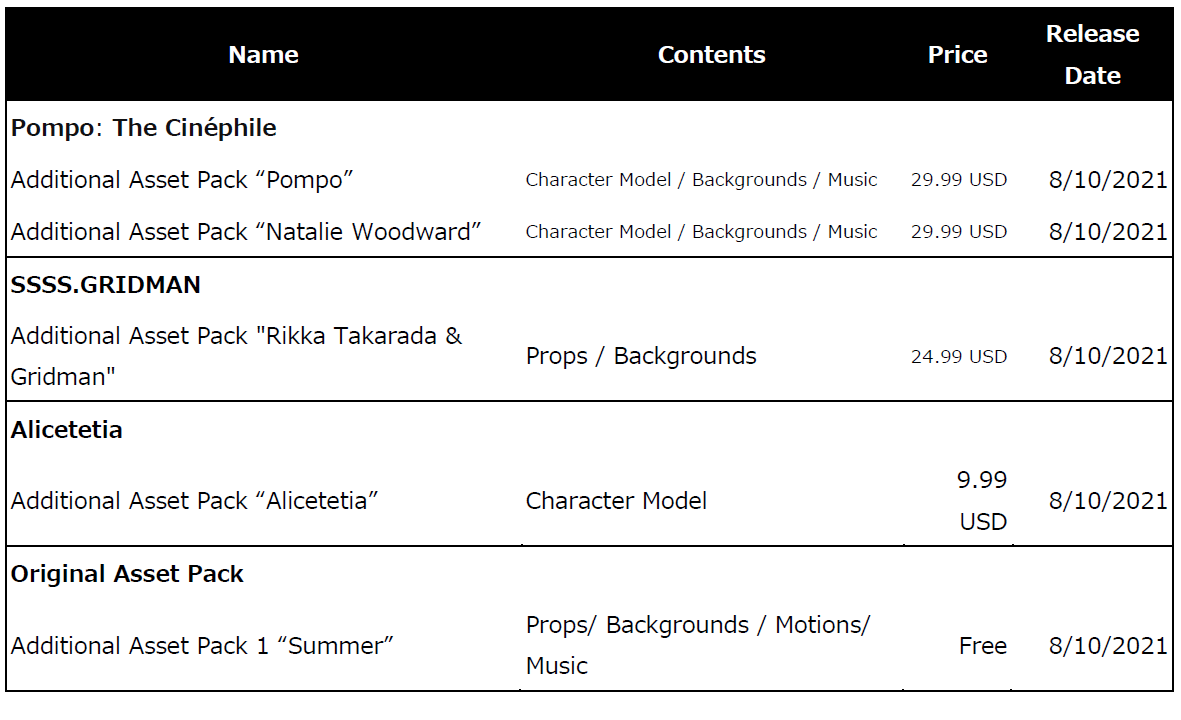 *Prices are tax-inclusive
*For more details, check the "Asset" section of the AniCast Maker page.
 https://anicast-maker.com/en/asset/list
*The SSSS.GRIDMAN and "Summer" Additional Asset Packs do not contain a character model. Note that you will not be able to use characters from these properties in your videos.
■About AniCast Maker 
AniCast Maker is the simple and easy way for anybody to make their very own videos in VR.
Be the actor, be the cameraman, place props and backgrounds, whatever you need to bring your creative dream to life. The tool comes with tons of backgrounds, props, and character motions for you to jump right in and make all kinds of animations. You can even upload your videos to social media to get an instant reaction from your audience.
■Product Info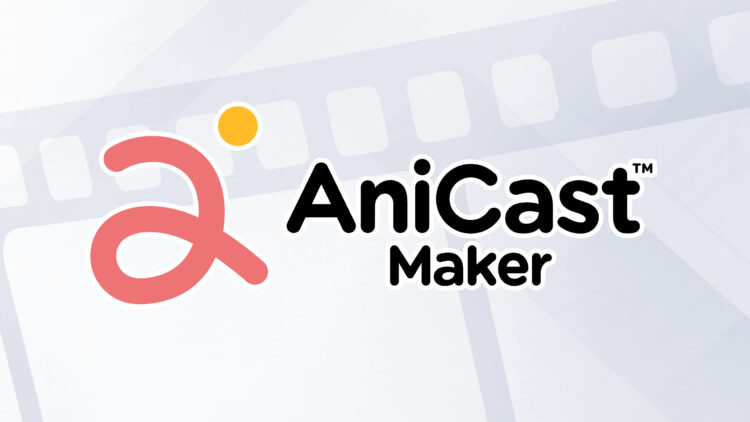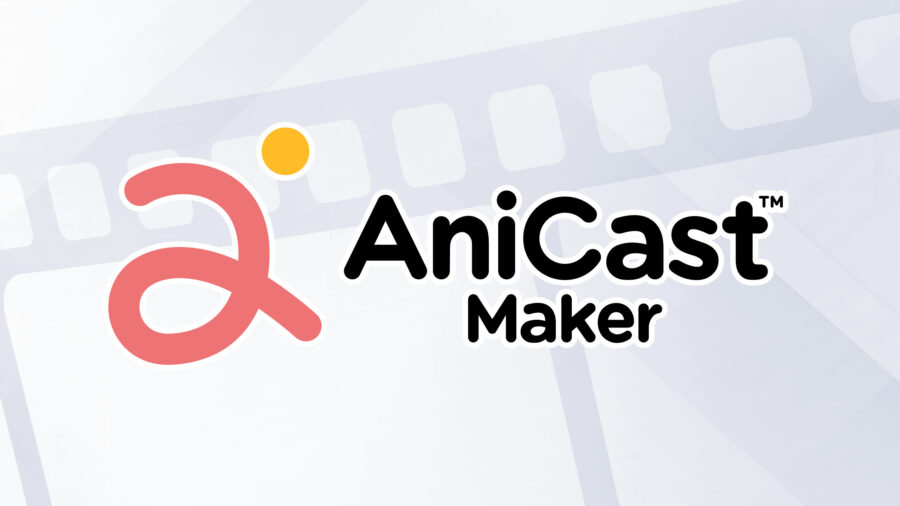 Title
:AniCast Maker
Price

:29.99

Hardware
:Oculus Quest / Oculus Quest 2
Languages
:Japanese / English
Oculus Quest Store
:https://www.oculus.com/experiences/quest/3895994960415614/
Official Site
:https://anicast-maker.com/en/
Copyrigh

:

・AniCast Maker

©2021 Avex Technologies Inc./AniCast RM Inc.

Developed by XVI Inc.

※「AniCast」is a trademark and/or registered trademark of XVI Inc.

・Additional Asset Pack "Pompo: The Cinéphile"
©2020 Shogo Sugitani/KADOKAWA/Pompo Project
Published by Avex Technologies Inc.

・Additional Asset Pack "SSSS.GRIDMAN"
©TSUBURAYA PRODUCTIONS
©2018 TRIGGER,AKIRA AMEMIYA/ GRIDMAN PRODUCTION CONSORTIUM
Published by Avex Technologies Inc.

・Additional Asset Pack "Alicetetia"
©MUTAN All rights reserved.
Published by Avex Technologies Inc.

・FUN'S-chan

© Dai Nippon Printing Co., Ltd.
■ About "Pompo: The Cinéphile"
A manga by Shogo Sugitai that centers around the theme of movie production. The theatrical anime began its run in June of 2021, and is still running now.
Official Site:https://pompo-the-cinephile.com/
■"SSSS.GRIDMAN"
SSSS.GRIDMAN is a TV anime from 2018 that is based off of the 1993 TV series "Denkou Choujin Gridman". Starting in April 2021, the same staff created an all-new anime called "SSSS.DYNAZENON".
Official Site:https://gridman.net/
■About Alicetetia 
Aliceteria is: An original character created by MUTAN Inc. and illustrator NOCO.
■Bonus Asset Pack 1 "Summer"
These are some additional contents to enjoy. We've included 3D prop models, images, motions, and music with the themes of "summer," "vacation," and "outdoors."
Avex Technologies
Avex Technologies is Avex Group's technology company, and is dedicated to building the next generation of technologies for creators. The company operates in a wide range of areas, from creating new kinds of IP, games, and streaming services, to digital asset management blockchain services that protect the rights of creators.
URL                           :https://avex-technologies.com/en/
Established               :May 14th, 2019
CEO                             :Asahi Iwanaga
Address                      :3-1-30 Aoyama, Minato-ku Tokyo-to Avex Building
Business Description :Blockchain, Cloud Entertainment, etc.
For Press Inquiries: 
Avex Technologies
info-tech@av.avex.co.jp
■ Supplement Material
【PressRelease】Short Anime Creation Tool "AniCast Maker"Launches Its Second DLC Set on August 10th