AniCast Maker Lets Anyone Make Short Anime in VR On Sale Friday, April 16th.~PV and Explainer Video Starring Ami Maeshima Released Today~
Avex Technologies (ATS) announced today that AniCast Maker, a tool that lets anyone make short anime videos with just a VR headset, will be on sale next Friday, April 16th.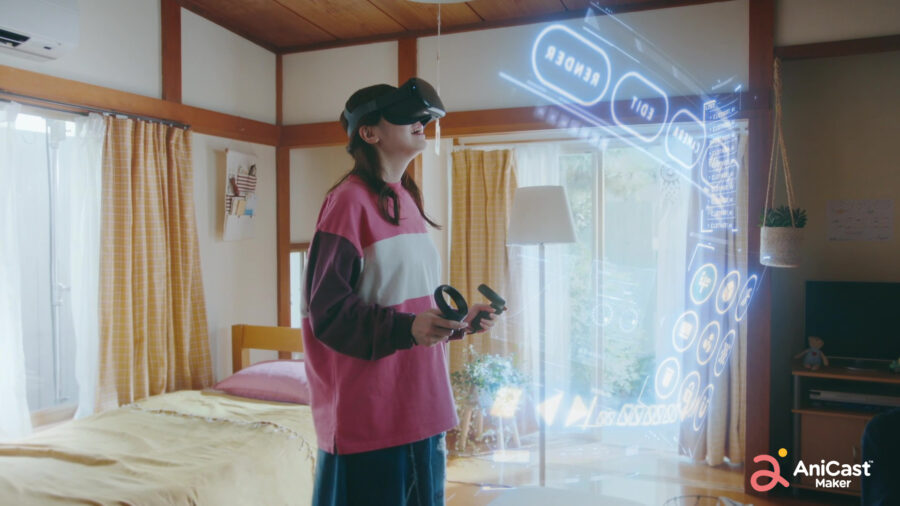 As part of its "Entertainment x Tech x Global" strategy, Avex is constantly looking for ways to create new IP using technology. To fulfill that mission, Avex Technologies has been pouring effort into developing new tech tools to help creators. In November 2019, Avex Technologies established "AniCast RM", a joint venture with XVI Inc, to handle patents related to the AniCast Maker technology, and commercialize the software.
The popularity of video uploading services like YouTube and TikTok has let individual creators produce world-famous content, and the demand for short-form video has dramatically increased. In addition, the popularity of social networks like Twitter and pixiv has made fan-created work a critical aspect of any character-based IP.
In light of these trends, ATS developed the "AniCast Maker" software, a consumer-focused VR tool for Facebook's Oculus Quest/Oculus Quest 2 that let's anyone make short "fan anime" with just a VR headset. The software was developed using patents licensed from AniCast RM, and the trademark license for AniCast was provided by XVI.
AniCast Maker gives users their very own anime VR recording studio, letting them make short animations in VR. Users can be the actor, be the cameraman, place props and lighting, whatever they need to make their creative dream come to life. The software comes with two 3D character models, as well as a variety of backgrounds, props, and animated motions for them to jump right and in make all kinds of short animations.
Users can also upload what they make to Twitter, Facebook, YouTube so that others can see their creations.
Avex Technologies will also be teaming up with famous game and anime creators to make additional DLC, and bring their stuff to AniCast Maker, too!

*Prices and release windows TBD. More information to come.
■Basic Information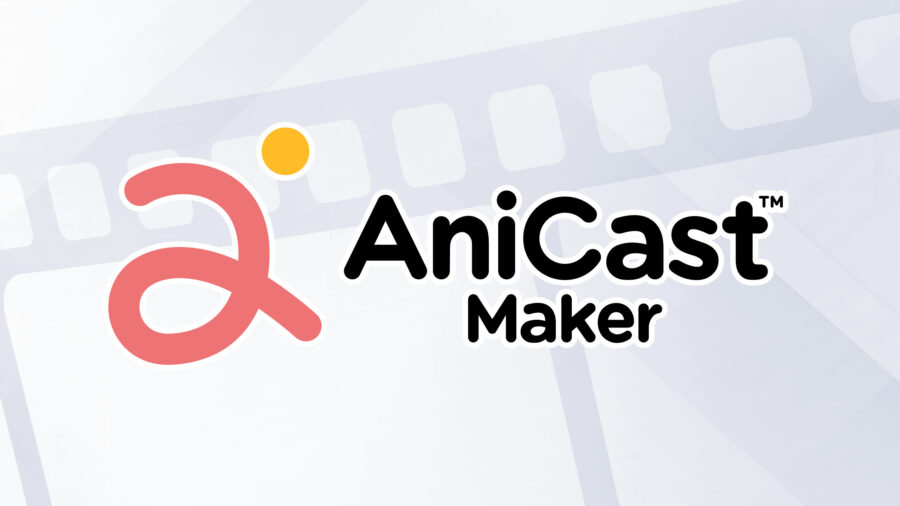 <!– –!>

■Promotional Video, Starring Ami Maeshima
The PV for AniCast Maker, released today, stars well-known voice actress Ami Maeshima.
Ami commented, "I was really happy I got the chance to be a part of this! I'm a huge fan of anime and I spend a lot of time watching it, but I never thought I'd be able to make it myself! Being able to go into the world you love so much, and make your own stories there, is an amazing experience. I had a ton of fun trying to make different things! I hope you'll all give AniCast Maker a try yourself, and make your very own videos!"
PV:
■AniCast Maker Showcase
AniCast Maker Showcase is a simple introduction to the world of AniCast Maker. It contains an easy-to-understand demonstration of the product, an explanation of what it does and how it works, as well as comments from the producers and directors of the collaborating with ATS to bring their works to AniCast Maker.
AniCast Maker Showcase:
【About Avex Technologies】
Avex Technologies (ATS) is a member of the Avex group, responsible for building the fundamental technologies that will power the next generation of IP. ATS builds new ways to create, games and video streaming services, digital assets and blockchains for asset management and IP protection.
URL                           :https://avex-technologies.com
Established               :5/14/2019
Representative         :CEO Asahi Iwanaga
Address                      :Avex Building. 3-1-30 Minami-Aoyama, Minato-ku, Tokyo
Business Description :Blockchain business, Cloud Entertainment business, etc.
For Questions
≪Avex Entertainment Media Relations Officer≫
fukuoka-shohei@av.avex.co.jp
≪For Questions about the Product≫
Avex Technologies
acm_pr@av.avex.co.jp